It wasn't until recently that I started to feel comfortable cooking large roasts. In particular, I'd always been intimidated by roasting legs of lamb, until I learned that with high-quality meat, minimal preparation is all you need for a result that's truly impressive.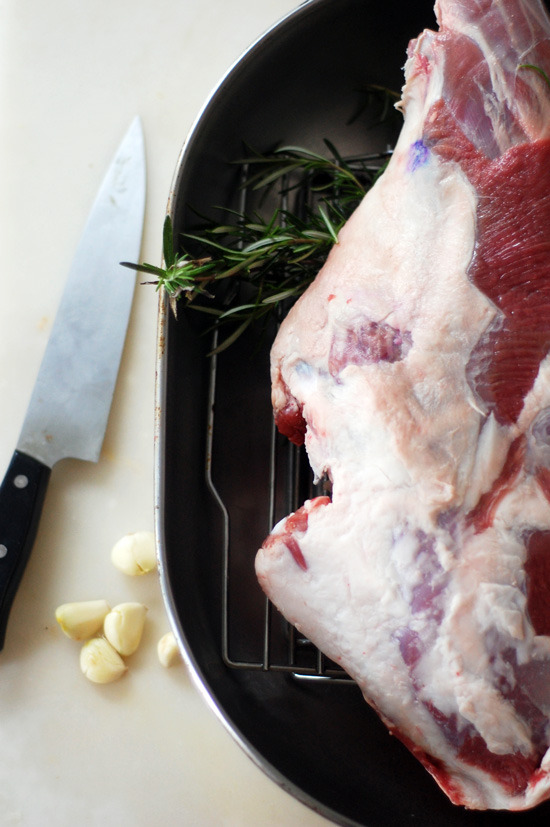 Any roast requires significant cooking time, so this may not technically be a fast recipe, but it most certainly is an easy one. I prepped my massive leg of lamb in just five minutes. Garlic cloves buried into the meat, a bed of rosemary, salt, and pepper, and a bit of red wine in the pan, and things were good to go.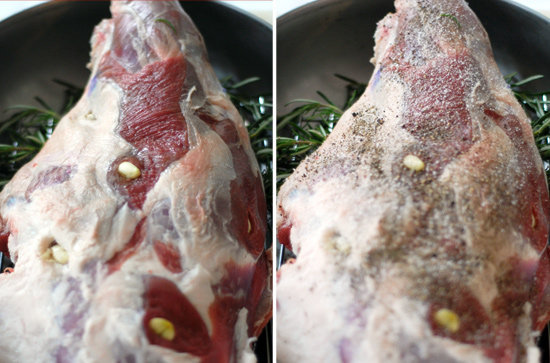 Timing and internal temperature are everything when it comes to this type of cooking. There is the "slow and steady" school of thought, which recommends low temperatures and long cooking times, but frankly, I just don't have patience for that most of the time. I start my roasts at a high temperature for about 25 minutes or so and then lower the temperature to finish the cooking process. One huge factor in cooking time is whether or not your leg of lamb has a bone. A bone-in roast will take more time, and you're looking for a slightly higher temperature on your meat thermometer to determine if it's done. Those factors aside, it makes a more impressive table presentation.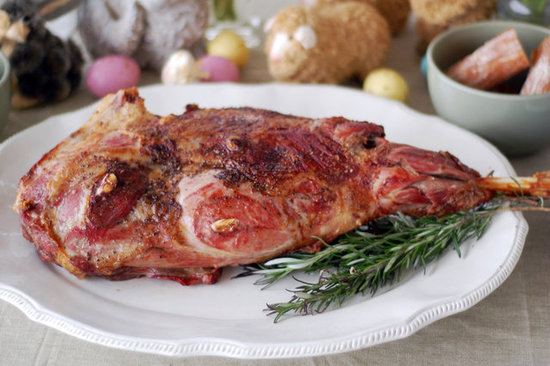 For the recipe,
keep reading.