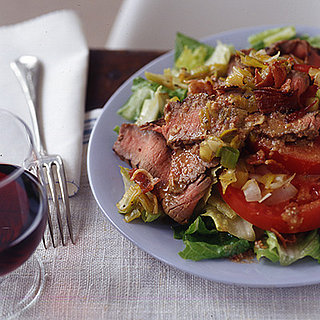 We've seen the classic BLT sandwich kicked up a notch with spicy mayo and transformed into a pizza, but this recipe turns it on its head in a meaty salad tossed with leeks and strip steak.
Dressed in tangy Worcestershire sauce, red wine vinegar, and Dijon mustard, this crunchy, juicy salad is a fresh and filling way to end the day. And it can be made in a snap.
For the super simple recipe, read more.