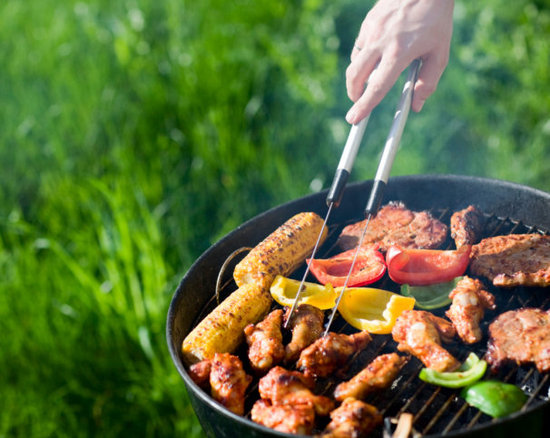 It's fun to host people for a barbecue, but it can also get quite pricey when everyone isn't chipping in. Consumer expert
Andrea Woroch
provides suggestions to cut your grocery bill when shopping for your Memorial Day meal:
Prepare most of your meal. Woroch says, "The general rule for prepared foods is that they are more expensive, and it's cheaper to buy the ingredients to prepare yourself." For example, prepared veggie platters and fruit salads "are never a good deal" and aren't exactly the freshest produce. However, prepared potato salad at a regular supermarket is less expensive and will save you time in the kitchen.
Get chicken from the butcher. Buy chicken breasts from the butcher counter instead of the prepared packets. They tend to be cheaper and are generally more fresh.
Consider boxed wine. Save money by skipping the bottled wine and going for the box. "Boxed wine is an affordable option for large parties, and the quality has greatly improved in recent years," she says.
Buy liquor at a superstore. If you're insistent on a specific bottle, then check out warehouse clubs like Costco. There are better deals on wine, liquor, and beer at a superstore, according to Woroch. While you're there, pick the store's generic version of vodka for an even cheaper deal.
Make your own salad dressing and marinade. Check out recipes online — here's a list of over 60 different marinades to make. "Most people will already have the basic ingredients like olive oil, some type of vinegar, and herbs at home," she says. "Other ingredients like lemon or lime, soy sauce, or honey won't cost much extra."