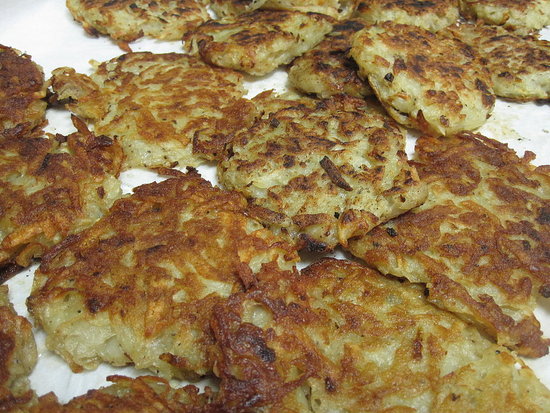 Ever since I ate
breakfast prepared by Michael Symon
, I can't stop thinking about his potato pancakes. They were the best I've had: crispy and thin with a golden brown crust and subtle onion flavor. Over the weekend I finally broke down and made them.
Potato pancakes are incredibly versatile; they can be served with eggs at breakfast or beside a steak at dinner. Topped with smoked salmon or a dollop of sour cream, they also make a luxurious appetizer.
Once you've mastered the technique, get creative by stirring in grated zucchini or using sweet potatoes. You've already read Symon's tips for making the perfect potato pancakes, and now you can check out his recipe after the break.