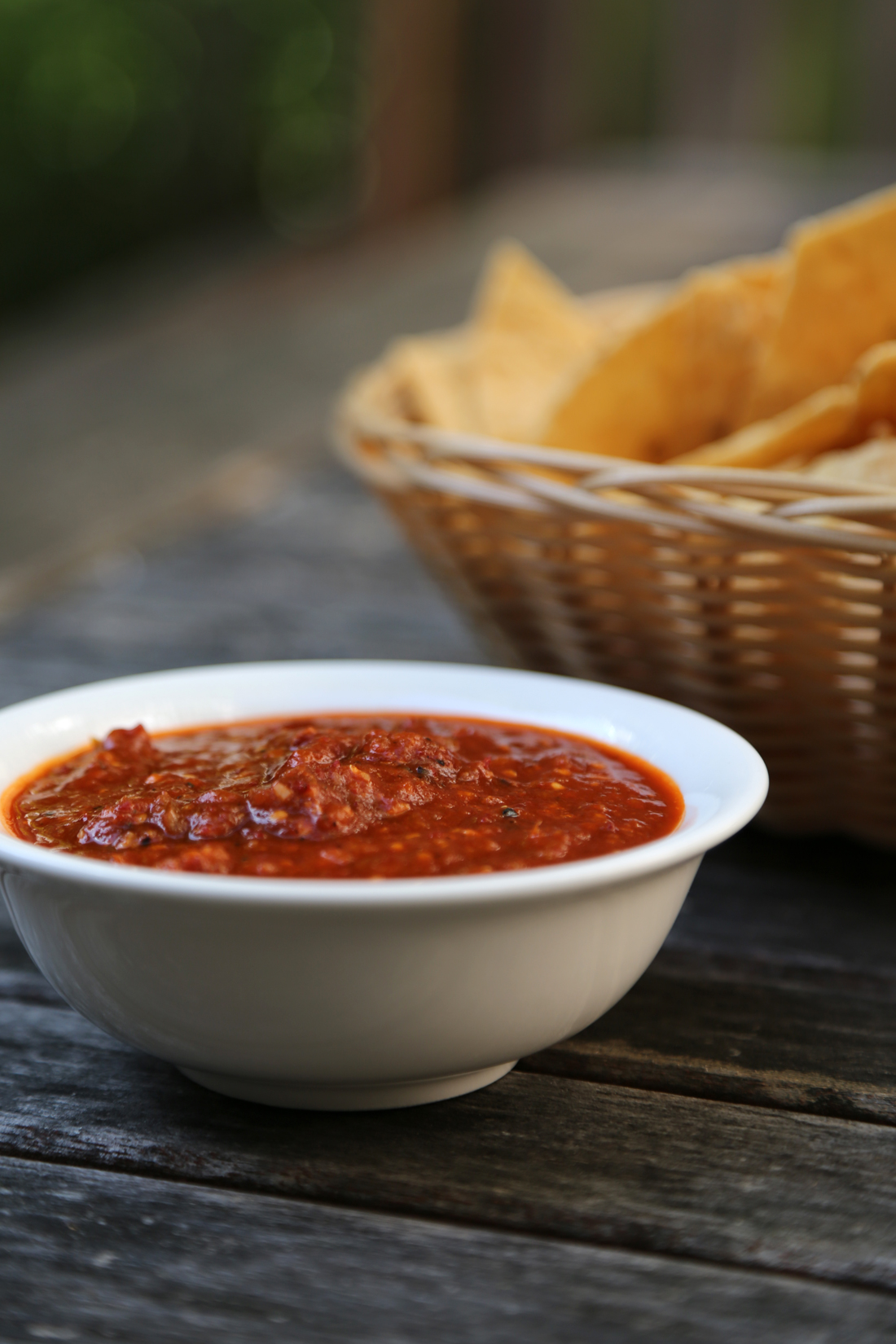 With Cinco de Mayo on the horizon, you'll need a lot of salsa to celebrate. Instead of reaching for bottles in the chips aisle, make this chipotle-tomatillo salsa, which will put any of the jarred stuff to shame. If you've never attempted homemade salsa, let me let you in on a little secret. I've never been able to make a decent homemade salsa before I met Michelle Bernstein, a Miami chef, restaurateur, and expert in Latino cuisine. We met at Lean Cuisine's Culinary Roundtable, where Michelle, a member of the conference, taught a group of us food writers how to prepare various salsas from different regions of South America. This is a riff on her traditional Mexican salsa.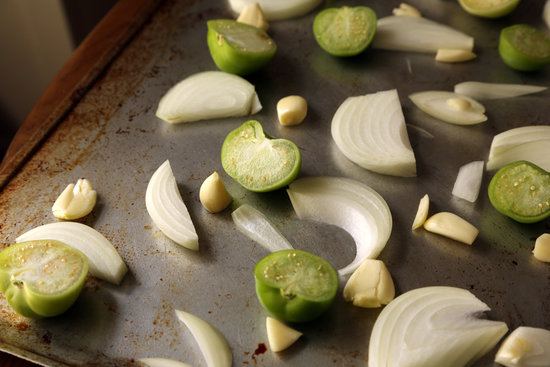 Afraid of tomatillos? Don't be! They have a flavor like underripe tomatoes, and once you've tried them in this salsa, you'll want to experiment with them in other Mexican sauces, soups, and dishes.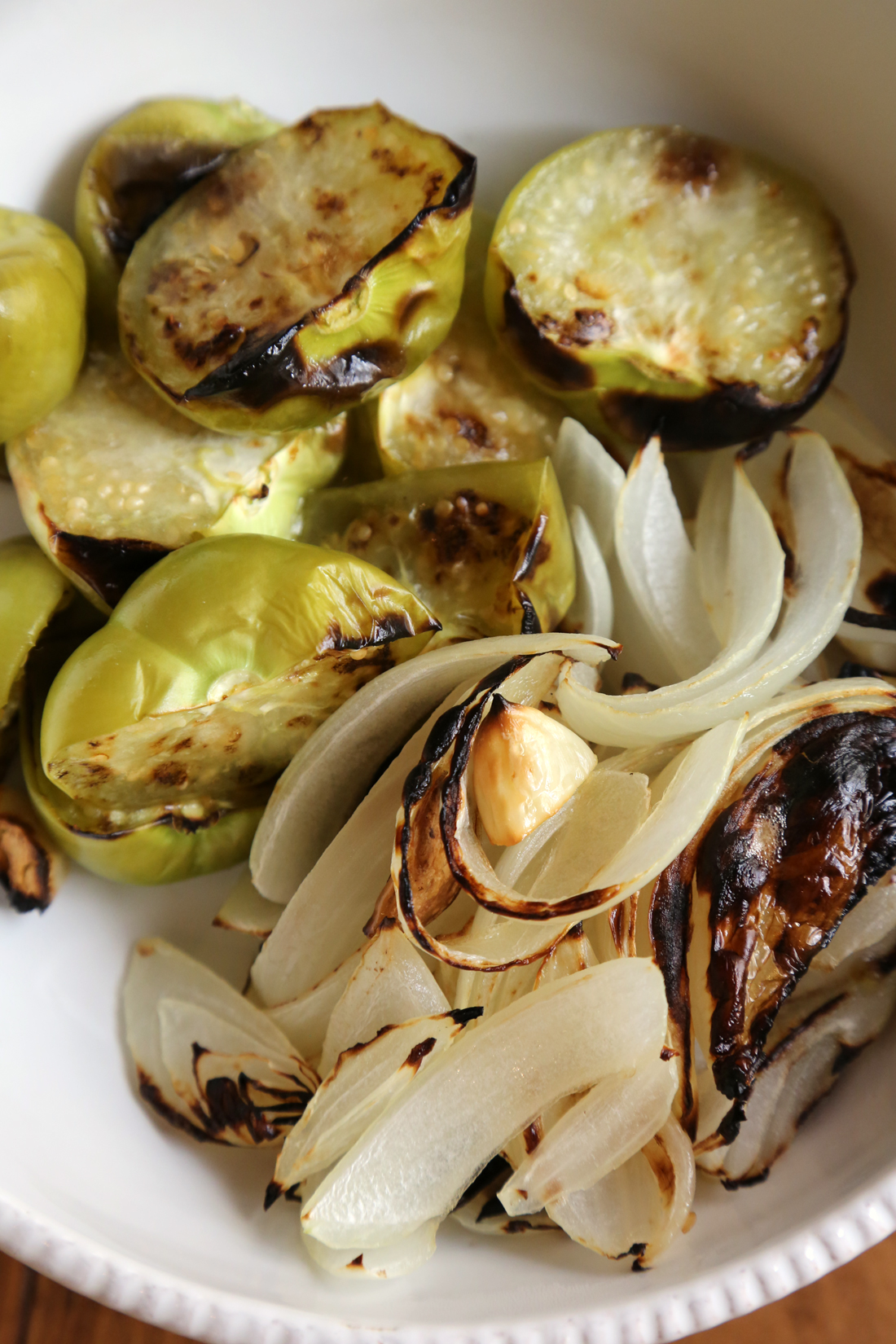 The tomatillos, onions, and garlic take a trip to the broiler to become charred and softened. This adds a smoky, roasted flavor to the salsa.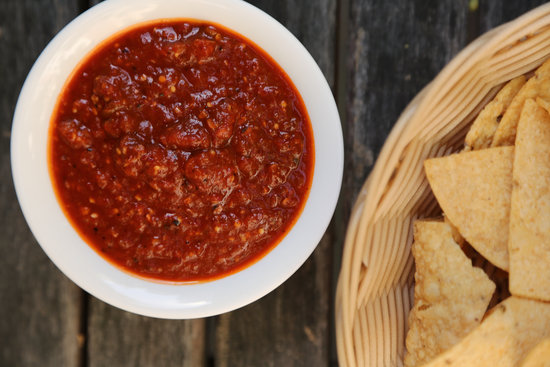 If you're wondering how the salsa turns out red, it's due to the chipotle peppers in adobo. Pulse the charred vegetables, chipotles in adobo, and agave nectar (which neutralizes the spiciness, according to Michelle) together in a food processor until a smooth salsa forms. One bite and you'll be hooked on this salsa forever. It has the amazing ability to hit all the flavor profiles at once: sweet from the agave, sour from the tomatillos, spicy from the chipotle, and salty from the adobo sauce.