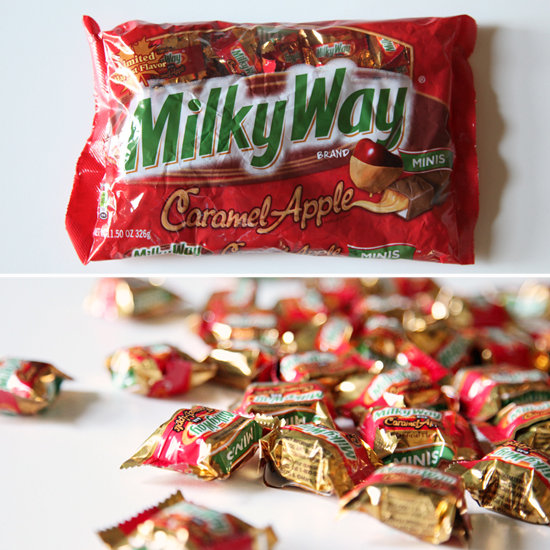 Like a moth to a flame, I'm powerless when presented with a new candy flavor — particularly a twist on a
classic favorite
. So when I spotted Milky Way's latest seasonal offering,
Caramel Apple Autumn Miniatures
, I plopped a bag in my shopping cart without a breath of hesitation. Mere hours later, the Yum team tore open a bag, determined to find out if this traditional autumnal pairing could translate into candy-bar form.
Keep reading to find out how this flavor fared.