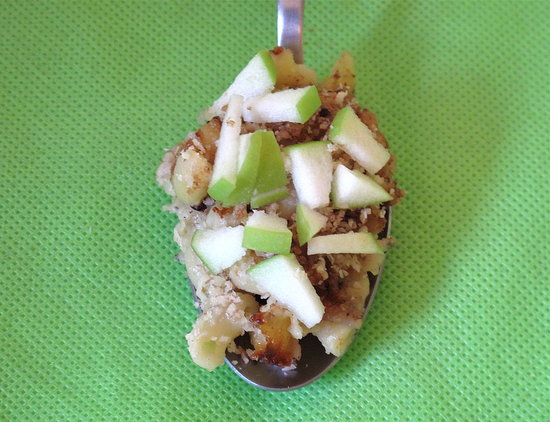 I love blue cheese, but occasionally find that it can overpower a dish with its pungent flavor. But after appreciating its modest contribution to last week's
buffalo chicken macaroni and cheese
, I was ready to give it a starring role.
One of my favorite versions of macaroni and cheese in San Francisco is made by Solstice, a restaurant and bar in my neighborhood. One taste of the creamy, steamy, slightly sharp mac — which is foiled by tart green apples and toasted walnuts — and all of the day's problems have vanished.
Since I've enjoyed it so many times at the restaurant, I took a stab at recreating it in my own kitchen. My attempt wasn't too bad, although I decided next time I'll make a few variations to the béchamel, which are noted below. Curious to see how I made it? Find out after the break.