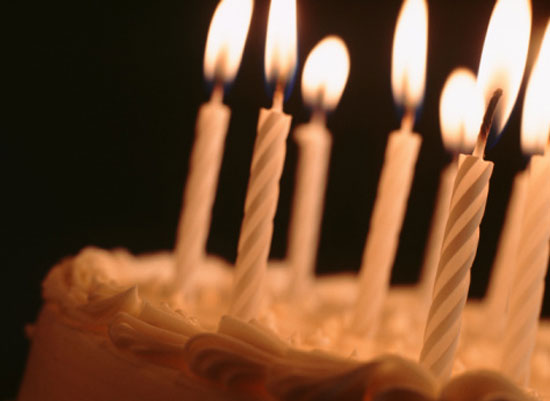 I'm hosting
my 28th birthday party
in my grandfather's backyard. Since the yard is large, complete with pool, patio, gazebo, putting green, and grass, I'll be setting up each part of the dinner in a different area. The cocktail hour begins in the patio. Neat rows of glasses filled with
campari cocktails
and platters of
bruschetta
will await the arrival of the guests.
The long rectangular dinner table will be set up on the grass, to the left of the pool. A simple white tablecloth will cover it, along with printed paper placemats, white dinner plates, blue cloth napkins, menu stands that act as placecards, and wine glasses. Candles in mason jars and low vases filled with white flowers will run down the middle of the table.
I'll hang paper lanterns and white lights from the trees, line the fence with tiki torches, and place a fountain in the pool. After dinner we'll move to other side of the yard for dessert, digestifs, and a putting contest!