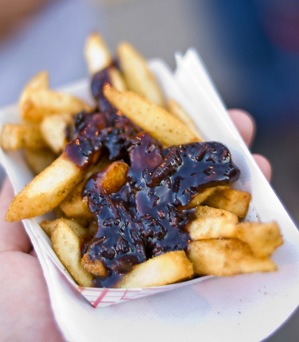 Happy Friday, and Happy National French Fries Day!
In all fairness, I don't really believe that a pastime as precious as fries deserve just one day, but who would turn down a reason to celebrate?
From ketchup to chili and cheese, you can't go wrong with any of America's favorite toppings, but if there's anytime to experiment with new, mind-blowing toppings, today — shall we call it National French Fryday? — is definitely the day.
For some of our unexpected favorites, keep reading.