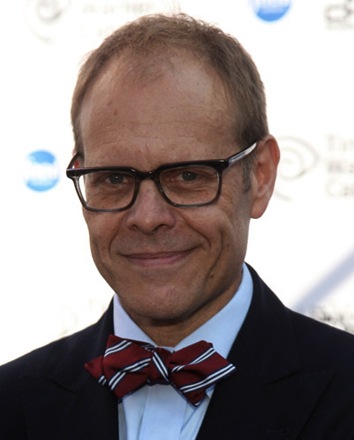 Since day one, Alton Brown's been host of the competition
The Next Iron Chef
, and this star-studded season, which premieres tomorrow night at 9 p.m., the Food Network favorite will be back and bigger than ever.
Earlier this month, I ran into Alton at the New York City Wine & Food Festival, where he talked about what makes The Next Iron Chef: Super Chefs different from previous seasons, and why he's not just any old TV host.
More on the show — including his opinion of the final outcome! — when you read ahead.