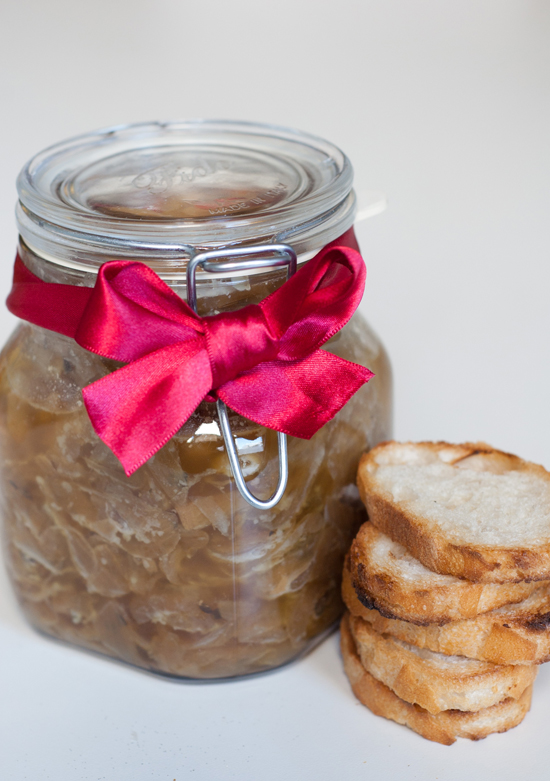 It's nice to imagine a perfect world in which everyone's a meticulously detailed home cook, but the truth of the matter is, even a frequent kitchen dweller like myself is often simply looking to make the speediest dinner possible.
So when it comes to homemade edible gifts, I'm fond of gifting my friends what Thomas Keller has called "lifesavers" — those flavor-filled building blocks that add depth to what would be an otherwise-blasé meal. Eight-hour butter-braised onions may sound fancy, but in reality, all you need are three ingredients and a slow cooker.
I love to package these in quaint French terrine jars, with a little note that offers up easy serving suggestions. Some of my favorites? This fast French onion soup or a caramelized onion tart. These sweet, creamy-soft onions are wonderful as a crostini topping, too. Eager for the recipe yet? Then keep reading to make your own butter-braised onions.