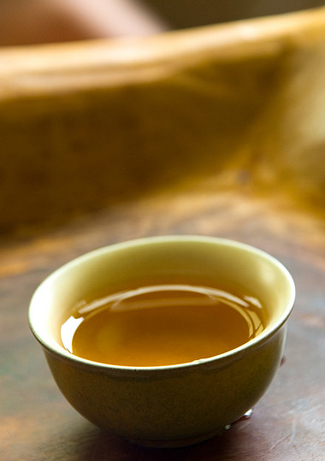 After learning the
fundamentals of coffee brewing
and the
right way to taste coffee
, I figured it was high time I took the same care into understanding that
other
hot caffeinated beverage, tea.
Like coffee, the all-encompassing category of tea includes everything from the most basic and low-quality to the really expensive, high-end stuff. One of my personal favorites is oolong ("black dragon") tea, a partially oxidized, semi-fermented tea that has a storied history in Chinese and Taiwanese tea culture. Truly fine oolong is made from unique plant cultivars that are picked, left out to wither in the sun, partially fermented, roasted, then rolled or twisted and dried. Depending on their variety and level of fermentation, oolongs can range in flavor and aroma from warm and nutty to sweet, fruity, and floral.
To further enhance my appreciation for oolong, I spoke to tea expert Lawrence Lai, who founded Naivetea, currently the only company in the country to focus on Taiwanese oolong teas. Keep reading for his suggestions on how to embrace America's latest tea trend.