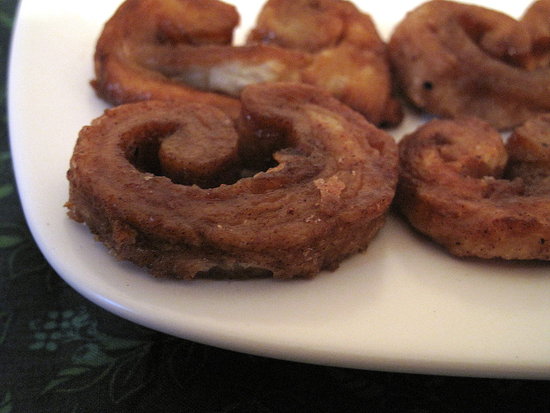 I enjoy croissants, appreciate brioche, and have been known to eat a madeleine or two. But, the one French pastry I'll never, ever turn down is a good palmier. It's that weightless flakiness, caramelized crust, and buttery end note that get me every time.
I'd never attempted to make palmiers; I was afraid it would end up disastrous and tarnish my image of them as The Perfect Cookie. But, when I encountered a recipe for gingerbread palmiers and realized I had all the ingredients, I knew it was time to get over my fear.
Making palmiers requires some attention, but it's not nearly as hard as you might imagine. Set your cookie plate apart from the others when you read more.