From left to right: Pepperidge Farm's Dark Chocolate Cheesecake, Boston Cream Pie Milano Melts, and Carrot Cake cookies
When our food team ripped open a package from Pepperidge Farm housing their latest — and hopefully greatest — cookie flavors, a collective "ooooooh" broke out among all members. Its new offerings include cookies inspired by dark chocolate cheesecake, carrot cake, and my personal holy grail dessert: Boston cream pie. As longtime fans of Pepperidge Farm Dark Chocolate Milanos and Chessman cookies, our expectations were high.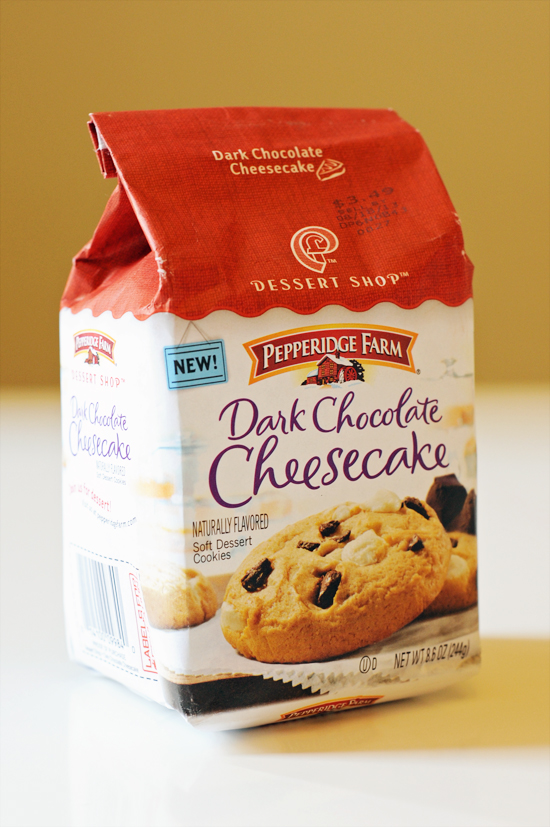 Dark Chocolate Cheesecake
These soft, doughy cookies looked scant on their promised dark chocolate element. Thankfully, our fears were eliminated on first bite. While some tasters docked points, citing their failure to resemble the promised sweet treat, most enjoyed the cookie's balance between chewy cookie, dark chocolate, and cream-cheese-flavored chunks. That said, we wished they had a more prominent cream cheese tang, and we'd have appreciated a more generous hand with the chocolate chunks. Still, as a whole, they satisfied our afternoon snack craving quite well.