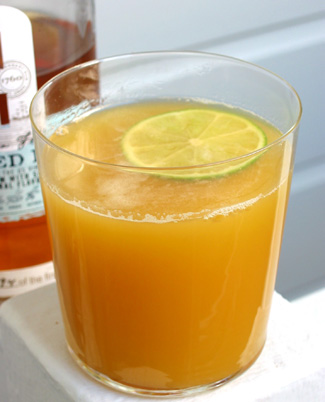 I just spent a week in Hawaii, and with the revival of tiki culture, bars and restaurants are agog over tropical classics. Since it was such a standard drink, everywhere I went, I ordered a mai tai.
There's something tireless about the combination of pineapples, lime, and dark rum — although once I returned home in a lackadaisical state, I served myself a pared-down rendition, something I've started calling the lazy-man's mai tai.
Because it can be made ahead with basic bar ingredients, it's my new favorite refreshment. Want the recipe? Then read on.