We've got a partnership with the recipe, equipment, and product testing gurus at America's Test Kitchen. They'll be sharing some of their time-tested recipes and technical expertise with us weekly. This week: how to perfect a nostalgic side, the tater tot.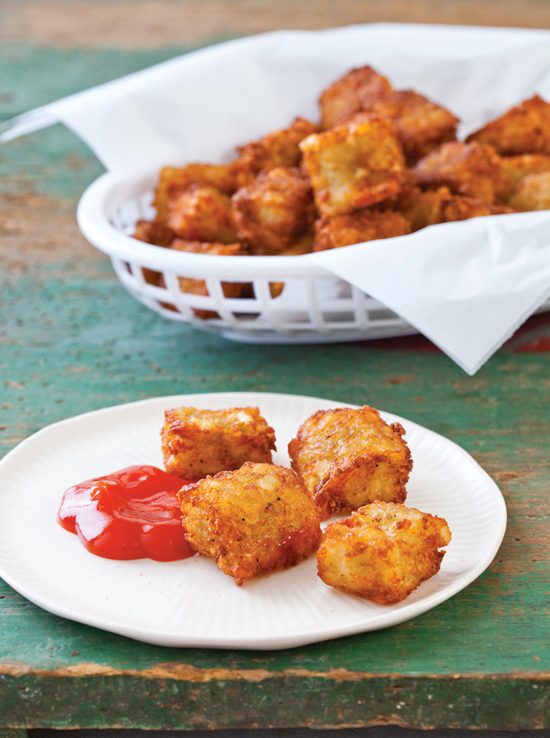 We recently found that our nostalgia for frozen tots, like many kid-friendly foods, outshone the reality. Determined to right this wrong, we hit the test kitchen in search of potato tots with a golden, crunchy exterior and light, fluffy interior. After 100 pounds of potatoes, we finally got a recipe for tots that adults can't get enough of, either.
Video: Watch Christopher Kimball and Julia Collin Davison show every step of making the tots as part of the "Dinner at the Diner" episode of Cook's Country TV.
Why this recipe works: Many recipes simply mix coarsely ground potato with flour and egg, which fry up into raw, dense nuggets. We found that parcooking the chopped potato in the microwave was a step in the right direction, but the tots were still too heavy. Reducing the flour and omitting the egg helped, but the tots were still not light and fluffy. To minimize the gluey texture of potato starch, we tried processing the potatoes with water. Perfection. This step rinsed off the excess starch, and a small amount of salt in the mixture kept the interior downy white.
Keep reading to see the recipe for tater tots.