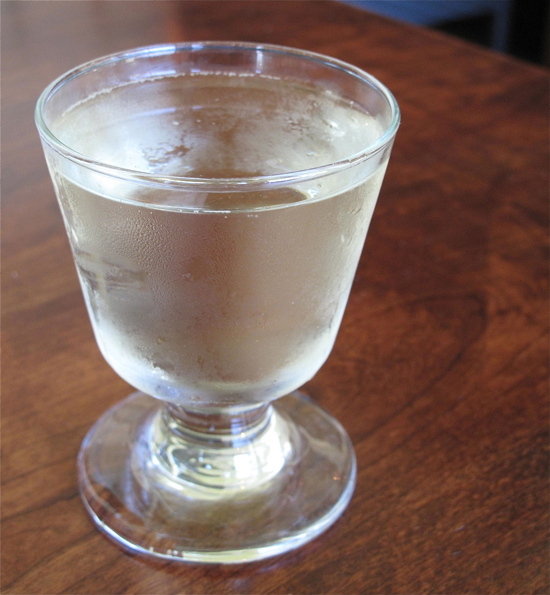 One of the most admirable writers in my book was an equally prolific drinker: Ernest Hemingway. I love any excuse to channel him whenever I'm out on the town, whether it's with one of his tried-and-true tipples like the
Papa Doblé Daiquiri
, or a more contemporary drink such the
Scarlet Harlot
made with apéritifs, which he loved.
But before this weekend, I'd never tried the one cocktail that Hemingway himself invented. It's named Death in the Afternoon, after his famous nonfiction account of traditional Spanish bullfighting.
Appropriately, the classic cocktail contains little more than champagne with a splash of the most legendary bohemian spirit of all, absinthe. The end result? A strong, stiff drink, perfect for the most tormented of writers. Feeling the need for one yourself? Then read more.