Colored leaves are beginning to fall and the cooler air of Autumn makes us want to cozy up with a hot cup of tea and a spiced bite of something homemade. Healthify a favorite Fall recipe by using the goodness of oats, which adds a nutritious punch of fiber and an interesting, chewy texture, making this pumpkin bread slightly denser and more filling than the usual loaf.
Use boxed pumpkin or a canned brand like Farmer's Market that has a BPA-free lining, or you can always bake up your own pumpkin and puree it yourself.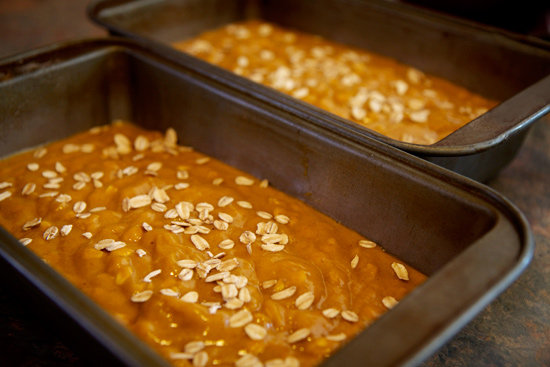 Toast a slice of this oatmeal pumpkin spice bread and spread on some organic peanut butter for a satisfying breakfast. It's even sweet enough to enjoy as an after-dinner treat.
Continue reading to find out how to impress your friends and family with this delicious and simple Autumn recipe.