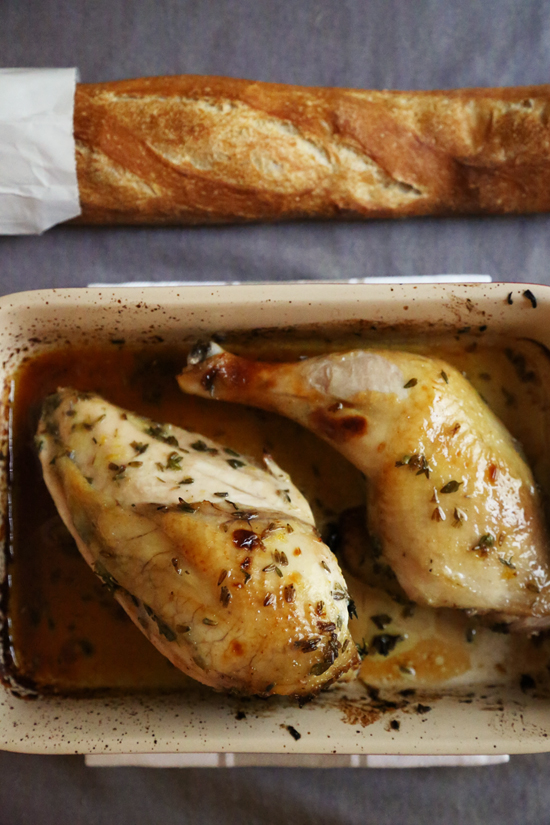 Who doesn't dream of owning a cute little pied-à-terre in Paris, combing the markets for fresh French food and cooking it in a tiny European kitchen? Until that becomes a reality, we'll have to resort to watching Rachel Khoo's Little Paris Kitchen on the Cooking Channel. The show is everything the name implies; it follows a charming British cook as she creates glorious French cuisine in the tiniest of kitchens.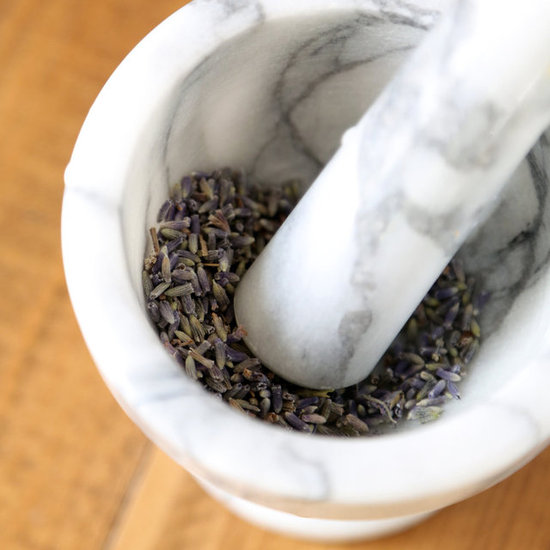 Recently, I watched an episode where Rachel makes a lavender roasted chicken, and the video stuck with me for weeks before I finally did some serious digging to retrieve the recipe. That is, until the publishers sent us her latest cookbook, which is as quaint and enticing as the cooking show.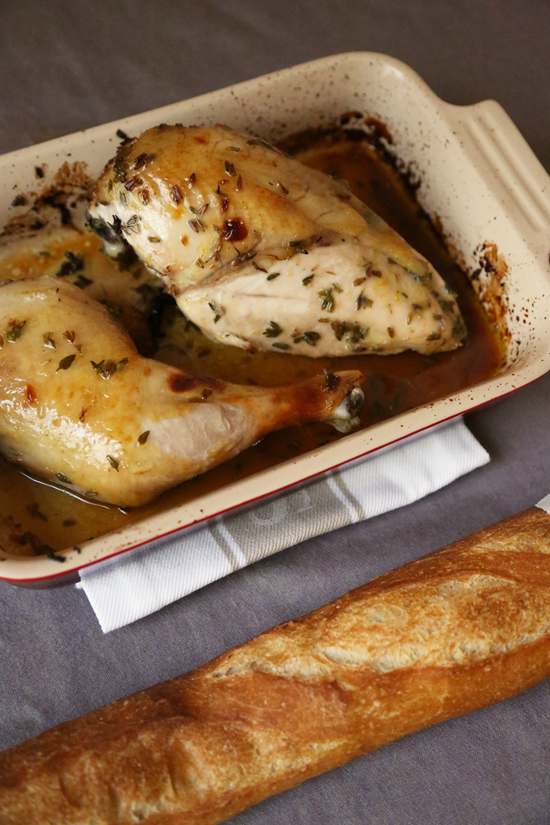 When the sizzling, caramelized pieces of chicken come out of the oven, Rachel recommends taking a bit of crusty bread and dipping it into the pan juices to sample the flavors. My oh my, this chicken will make you fall in love with lavender, if you haven't already. It hits all the right sweet and savory notes, providing just enough floral flavor and herbaceousness to perk you up on a cold Winter night. The recipe is halved on purpose, because the lavender chicken has all the right potential for a dreamy date night like Valentine's Day.