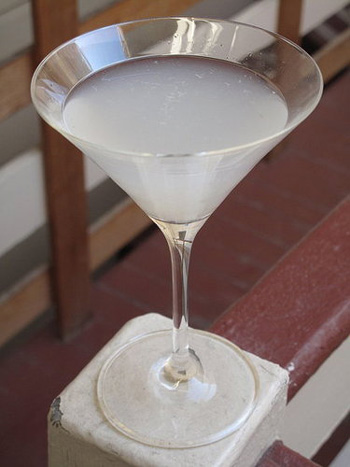 When Frieda's got wind of how much I loved their
feijoas
, they sent me a giant box of rambutans. I'm very quick to embrace exotic new fruit, but I'm not going to lie: I'd never tried rambutans before or even seen them in the flesh, and they looked kind of scary.
After mustering up the courage to tackle one, I realized they're a lot like lychees, only covered with a layer of spiky red hair. Break them open and you're privy to an opalescent jewel of a fruit, the same milkiness and size of a lychee, with a woody pit on the inside. I love lychee martinis so much that I couldn't resist making the same merry with rambutans.
Inspired by last week's Scarlet Harlot, I used the same muddling method to bring out the fresh juice in these redheaded berries. Do the same when you read on.