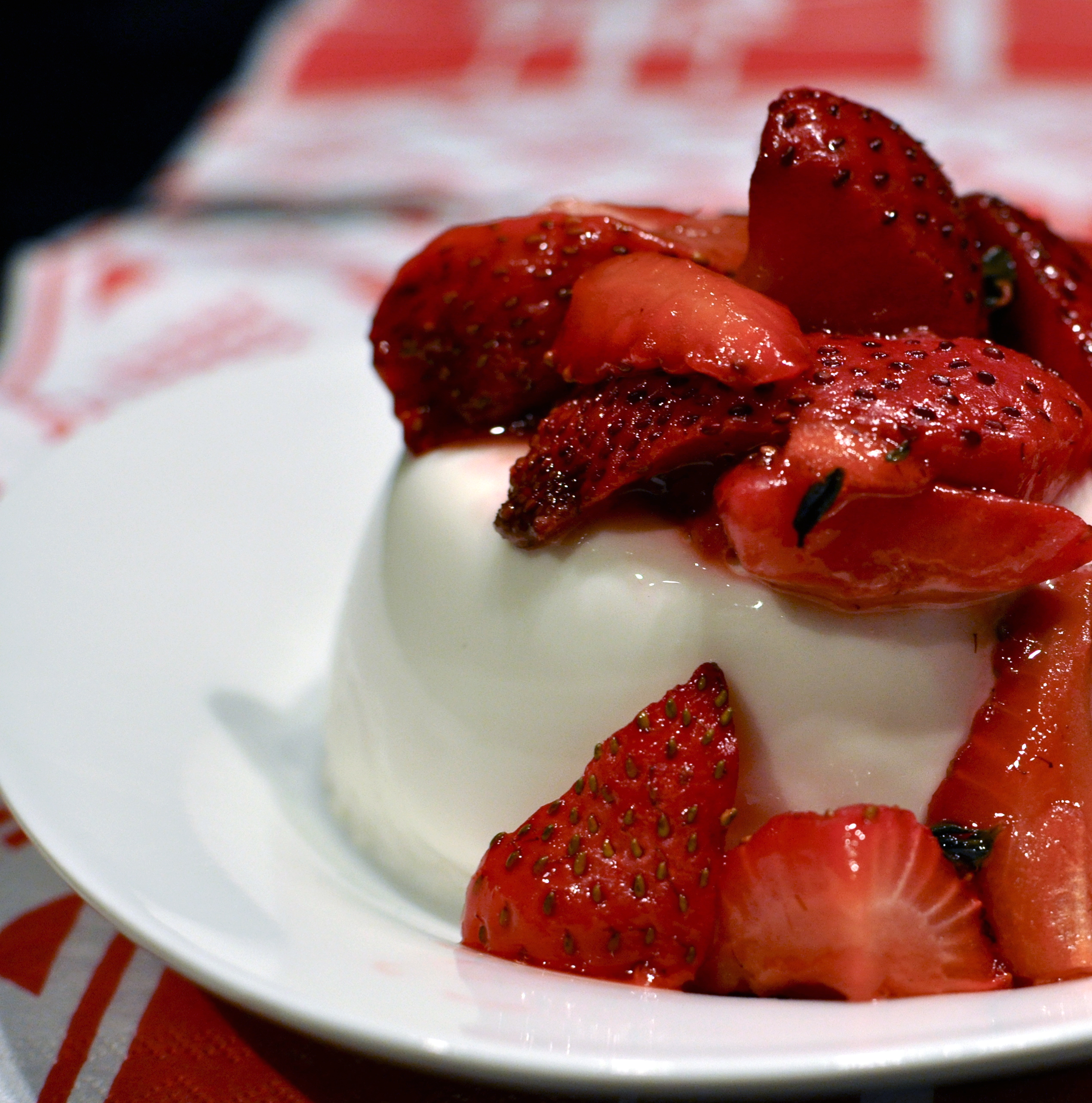 Panna cotta is a super-easy dessert to make at home that will surely impress guests! The whole process of cooking the cream and setting the gelatin takes no more than 10 minutes. The hands-off time requires a bit of patience: it takes several hours for the cream to set.
While waiting, roast the strawberries. This enhances the fruit's sweetness and a touch of thyme adds a nice earthiness. Since it can be prepared and plated ahead of time, this dessert is perfect for a dinner party.
If you have trouble getting the panna cotta out of the cups (like I did), set them in a shallow bowl of hot water to loosen the sides. Each bite of scrumptious strawberries and creamy panna cotta is light and full of flavor. Start warming up the oven to roast your strawberries and keep reading for the recipe.