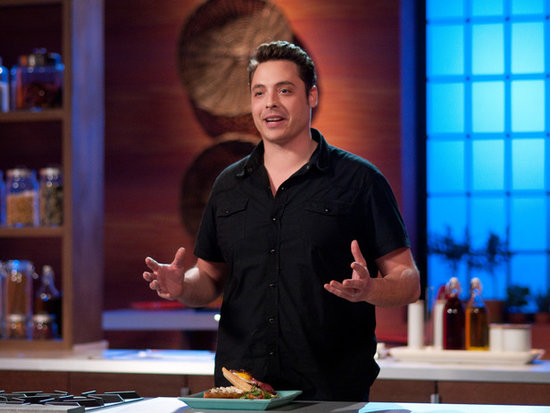 Jeff Mauro, better known as the Sandwich King on Food Network, spent a little time away from his set (and his hectic schedule as spokesperson for Cracker Barrel Cheese) to talk to us about the meats and breads that are currently trending in the sandwich world (surprise: they're actually domestic!) and one classic American dish he's proud to have sandwich-ized.
POPSUGAR: What sandwich trends are you seeing this year?
Jeff Mauro: I am seeing a lot of bologna out there, a lot of grilled bologna. I did a grilled bologna burger last episode on the show that kind of prompted that. I did a really thick cut — I think a half-inch-thick cut — of grilled bologna. A lot of places in Chicago are doing grilled bologna with a fried egg and onions. I guess people want the nostalgia. That is where a lot of great trends come from, harking back to being a kid and eating grilled bologna. I am going to say that is going to explode even further.
PS: Pretzel buns are all the rage. We can't wait to make your homemade version this Summer. What's the ultimate way to fill 'em?
JM: I'll tell you three things: a robust cheddar, pickled jalapeños, and ham. That's all you need; it is the best of everything. It is like a ballpark in your mouth. You get the soft pretzel with the cheddar, so it's almost like a nacho. It's unbelievable.
Keep reading to learn more, including Jeff's favorite sandwich creation from this year.