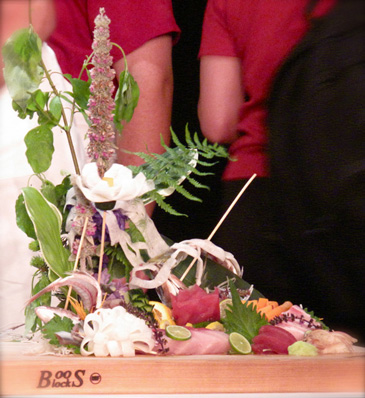 Masaharu Morimoto's
cooking demo in
Aspen
was exactly that: a demonstration. To be more specific, it was a mind-blowing demonstration of how stupefyingly skilled he is in the kitchen.
The Iron Chef began by making a fried fish cake noodle soup, first puréeing white fish with egg whites, potato starch, and soy, then piping the tacky, moist mousse into simmering fish broth to form udon-like noodles, which were finished with a flash-fry in vegetable oil.
But the real show began when Morimoto pulled out his mad Japanese knife techniques to create the most stunning sashimi platter that I've ever seen. Read more about it after the jump.