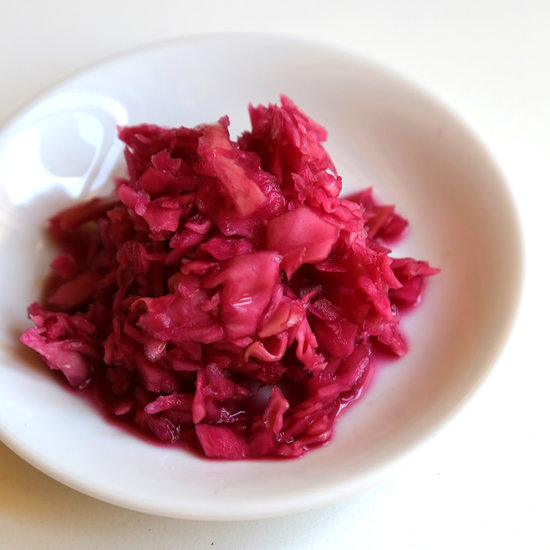 I may be a whiz in the kitchen, but a green thumb I am not: a few weeks ago, I managed to kill a succulent over the course of a weekend (I thought those things were bulletproof!). This Summer, I bought a few houseplants; the twiggy remains now lay sadly outside my window. And remember the great wall of mushroom? So when it came to fermentation, I thought there was no chance I could successfully and safely ferment food — until now.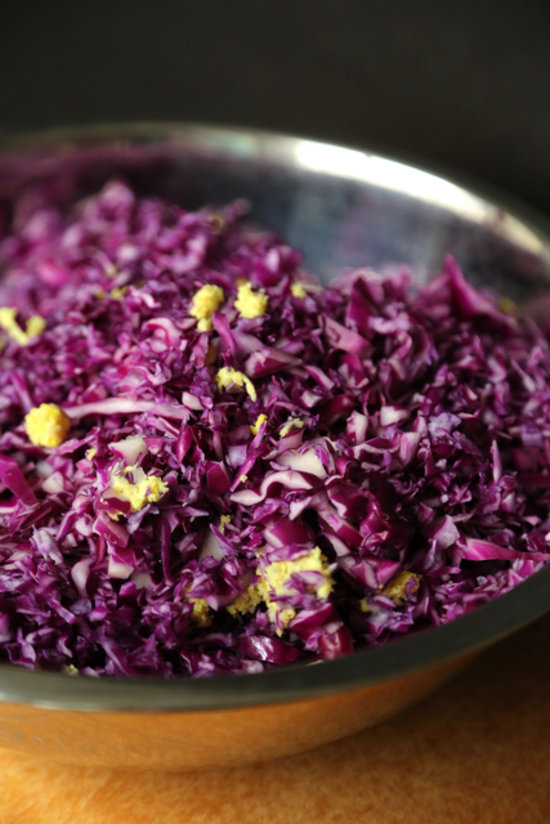 For years, I've eyeballed Kimberly Snyder's recipe for a "probiotic and enzyme salad," aka homemade sauerkraut. I figured that if I attempted it, I would just end up fermenting myself to death à la botulism. The written recipe seemed easy — almost suspiciously easy. Were there left out details that would aid in my demise? But my complete and utter craving for fermented kraut and resistance to spending $10 a jar for the stuff in grocery stores inspired me to roll up my sleeves, sterilize my jars, and do this thing anyway.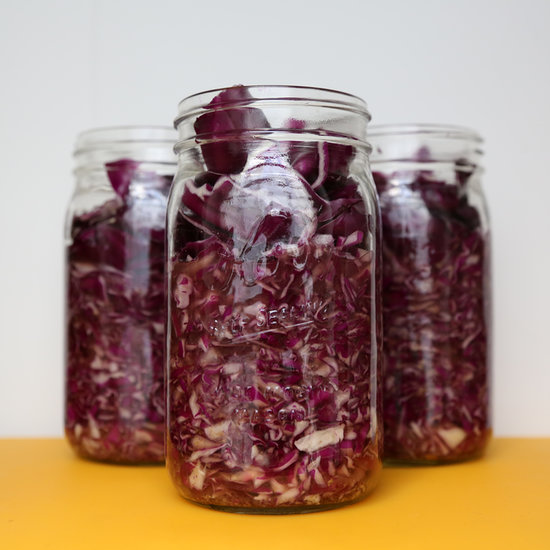 Before you begin, read, reread, and triple read the recipe and follow each step, including the jars used. The first time I made this, I didn't follow the directions and filled the sauerkraut in whatever glass jars were lying around my house. The repurposed honey jars that I used leaked, and the end product tasted funk-mented, not sauerkraut-y.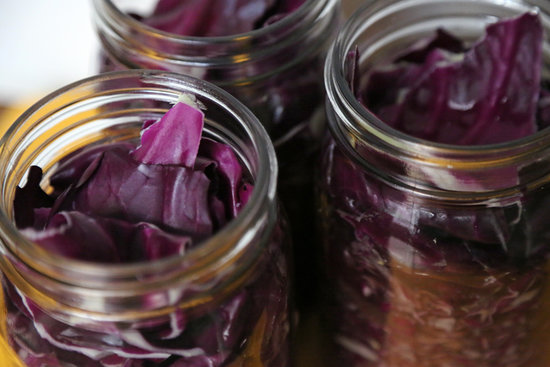 But the cabbage that fermented in Mason jars (with proper lids) turned out fine. After fermentation, I seasoned the kraut with a hefty pinch of salt to bring out its awesome cruciferous flavor. Simply sprinkle a generous amount on top of the sauerkraut, screw on the cap, shake to let the salt dissolve, and then unscrew and keep seasoning and tasting until it's right.
Once the sauerkraut is finished fermenting, it's a vibrant pink. Try sauerkraut with eggs in the morning, on sandwiches or salads for lunch, and as a side condiment in any Asian fare. Once you've finished the jar, don't toss the liquid! Drink it plain (if you're into pickle juice) or use it as the vinegar in salad dressings. Keep reading for the recipe.