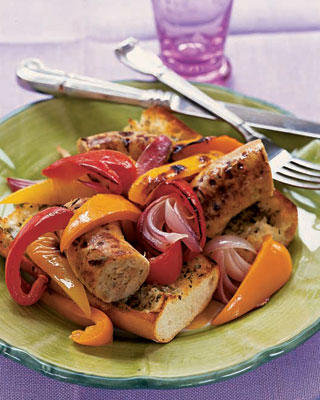 Tonight, surprise your loved ones with a homemade version of a ballpark classic, sausage and pepper sandwiches. No grill is necessary, all you need is an oven.
The veggies and sausages are roasted while the bread gets toasty and the cheese melts. The ingredient list calls for bottled balsamic dressing, but if you have the time and skills, why not whisk your own quick vinaigrette?
Serve with mixed greens and a cold beer. To make this mid-week pick-me-up, get the recipe after the break.