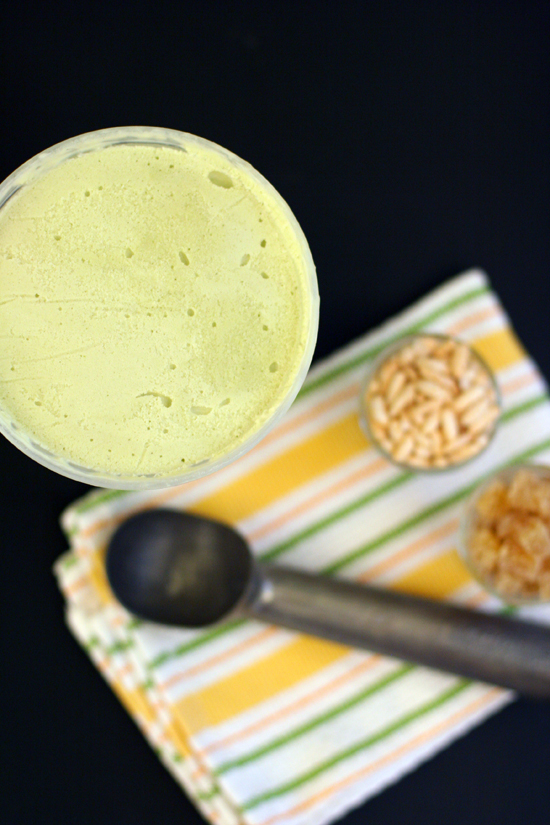 On a seemingly normal day, my friend and fellow ice cream addict Alisa excitedly mentioned that her neighborhood grocery was now carrying Jeni's Splendid Ice Cream in the freezer section. "Jeni's Splendid what?" I asked her, not having heard of it before. "Only the best ice cream in the whole wide world of ice cream!" she swooned. Like a Looney Tunes cartoon, it was as though her pupils had turned into ice cream cones.
Even though it was 40 degrees outside (not conducive weather for ice cream), it was only a matter of minutes before we made an outrageously expensive purchase of seasonal ice cream flavors like Dark Chocolate Peppermint and Sweet Potato with Toasted Marshmallows. Upon the first spoonful of the organic, grass-fed ice cream, I knew I wouldn't mind paying $12 a pint for this fluffy, creamy stuff that puts the frozen food section to shame. Just ask my fellow food editors how many animated twirls I did around the office when we received a special package from Jeni's recently. So, I preface this ice cream recipe with this declaration: even if the weather's cold and dreary, 'tis always the season for Jeni's ice cream.
This particular recipe uses Jeni's ice cream base with the addition of matcha green tea powder. The matcha is present but not overwhelming and offers a slight grassy, roasted flavor to the cream. It is undeniably Jeni's in character: so fluffy like marshmallows and light like whipped cream, you'll wonder where the whole milk went. I mean, really, how does she do it? Garnish the ice cream with candied ginger for a spicy punch and brown rice puffs for a contrasting bit of crunch.