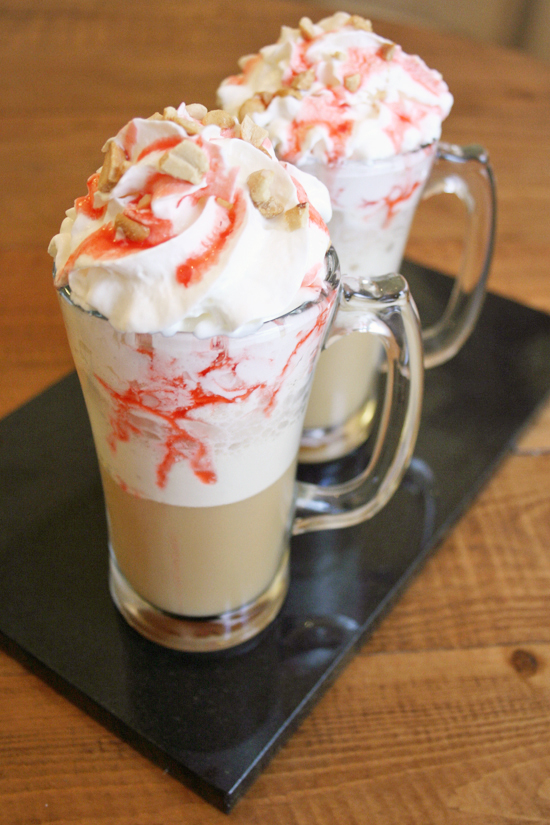 Jeff Mauro is known for his sandwiches, but recently, he's teamed up with Seattle's Best Coffee to create sandwich-inspired coffee drinks. "I put sandwiches into things, put sandwiches onto things, and this was another challenge for me," Jeff told us of the recipe.
You've heard of chocolate, caramel, and hazelnut blended coffees, but peanut butter and jelly? I was obviously intrigued and determined to try it for myself. Jeff even claims this recipe is the most interesting coffee recipe that he's developed, further remarking, "I have never seen on a menu or anywhere else — both peanut butter and coffee and a fruit as well."
Read on to see the PB&J coffee recipe.