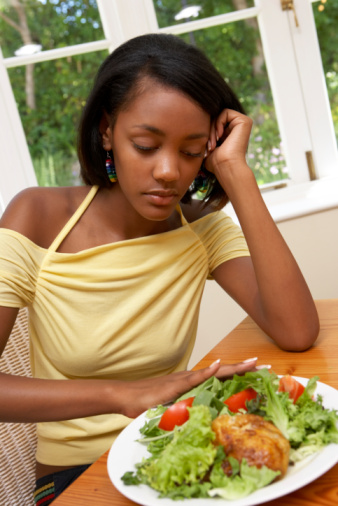 Do you hate fruit, vegetables, or food that isn't white? If so, there may finally be a scientific explanation for your picky eating habits. It's called
selective eating disorder
.
Researchers at the Duke Center for Eating Disorders say that preliminary results of a new survey suggest adults with an extremely limited food repertoire suffer from a previously unrecognized illness that they're calling selective eating disorder.
Rather than having a handful of food items they avoid, these diners eschew everything but several choice items. For reasons potentially both biological and behavioral, they reject foods based on qualities other than taste, like sight and smell.
Those of you acquainted with extremely picky eaters: do you consider it an illness — or simply fussy behavior?