Until I discovered this recipe, I'd never considered eating raw corn off the cob. But since devouring these chile-rubbed shrimp with avocado-corn salsa, I've been adding raw corn to all of my salads. Now that you're a pro at cutting corn off the cob, try enjoying Summer's sweet bounty in a spicy shrimp taco.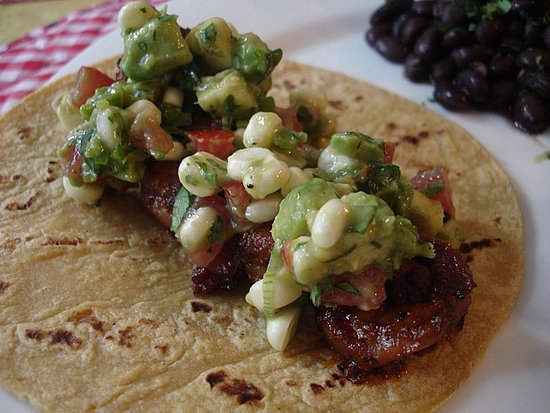 Though the recipe is designed as a shrimp cocktail, I rolled up the salsa and shrimp in warm corn tortillas and served it with a side of black beans. The chile rub is richly decadent but not fiery, and it's easy to make on any type of indoor grill though I used a stove-top
grill pan
. Don't let the ingredient list intimidate you, either. Because the shrimp and salsa can be prepared in advance, this can be a fast and easy dinner, perfect for Summer nights.
So try it for yourself.