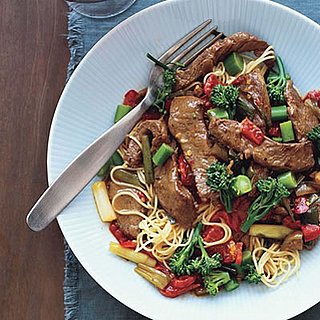 My mom once told me that the fastest way to get dinner on the table is to make a stir-fry. Now that I've been graced with a hectic schedule myself, I've come to realize she's right.
Start off the beginning of the week with a stir-fry that makes use of the weekend's sirloin steak, and relies on evergreen pantry essentials such as sun-dried tomatoes, scallions, and hot peppers for zest. In lieu of the usual steamed rice, opt for ultrathin, quick-cooking angel hair noodles.
Want a well-rounded meal that comes together in less than 30 minutes? Then get the recipe.