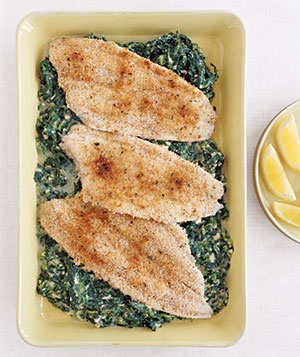 It's the first big workday following the long weekend, and there's lots to do. That's why you shouldn't stress over what to set on the dinner table.
Put yesterday's sole, cream, and lemon to good use again with a dish that's got a completely different point of view: sole florentine.
Don't have breadcrumbs on hand? Then make your own — or use the Ritz crackers from last night's meal for a similar effect. Get a comforting meal that'll be ready in minutes, when you read on.