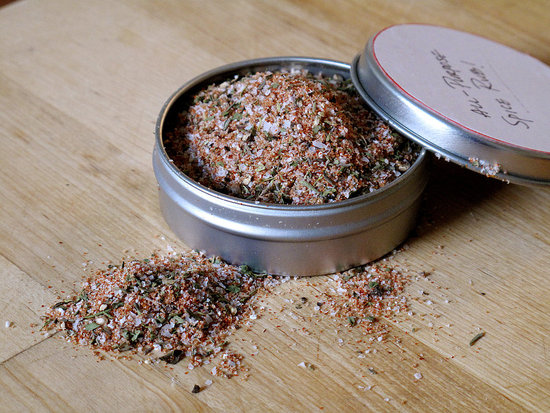 Our
12 Days of Edible Gifts
series is here! Over the next dozen days, we'll be sharing our favorite new
homemade gifts for the holidays
. Make them for loved ones as a budget-friendly heartfelt gift — but be sure to make extra to enjoy for yourself.
First up: the easiest edible gift of all, an all-purpose spice rub that comes together in one single, five-second step. Think of this rub as a magic elixir for everything from roasted vegetables to grilled chicken and pan-fried fish.
You could even sprinkle some on top of ramen, or add a spoonful to oil and vinegar for an intriguing salad dressing. If you've got lots of friends and family, multiply the batch and hand out tins as a thoughtful stocking stuffer. You can't go wrong! Now, for the recipe.