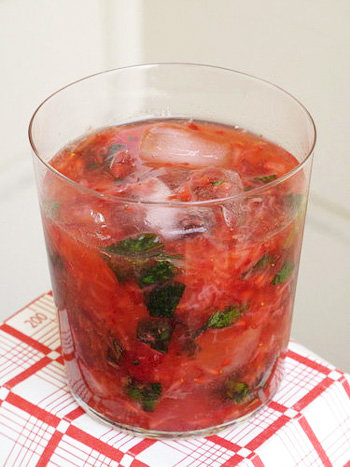 For the first time this year, I saw signs of the new season at the farmers market: purple-green Spring onions and lush, shiny strawberries. I was so enthralled that I decided to toast the first berries with a timely cocktail.
This drink has a fruity-floral bouquet, with a clean finish from the mint and ginger. It's also not too sweet.
When I served it to my guy, he took one sip and said, "This might be the best cocktail you've ever made for me." The only downside? It has no trace of alcohol flavor, so I could have easily had five more. For the stellar recipe, read more.