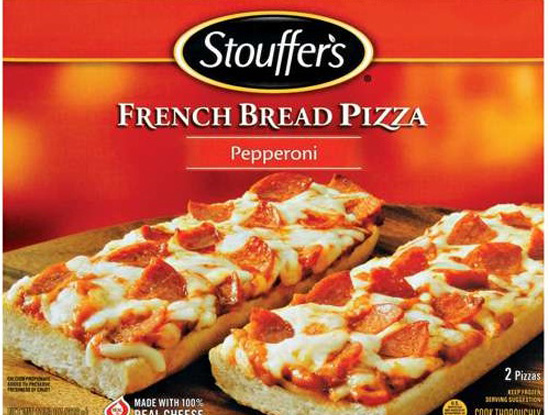 Although the items in my freezer are
kept to a minimum
(meaning it's generally
pretty clean
), I do have a weakness for one frozen food in particular:
Stouffer's French Bread Pepperoni Pizza
. I'm absolutely crazy for the stuff! It's definitely a guilty pleasure, but when I'm home alone and in the mood for a no-cook dinner, I pop one of these babies in the oven. Since March is
National Frozen Foods
month, it's time for you to fess up. From
Lean Cuisine
to
Bagel Bites
, I want to know, what frozen foods do you eat?