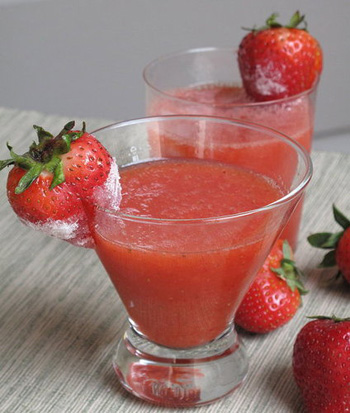 This strawberry season, the Yum team's had a major obsession with cocktails made from the fruit. So when Katie recently shared a recipe for her favorite strawberry margarita, I felt a sudden, burning desire to feature mine.
Call me cheesy, but on Summer's hottest days, I can't resist the allure of a blended, fruity drink. This margarita, which is made with the classic elements (lime, agave, orange liqueur), fresh strawberries, and plenty of ice, totally hits the spot. The secret ingredient is añejo tequila — it imbues the cocktail with a smoother, more subtle flavor.
Ready for my fav strawberry margarita? Then keep reading.