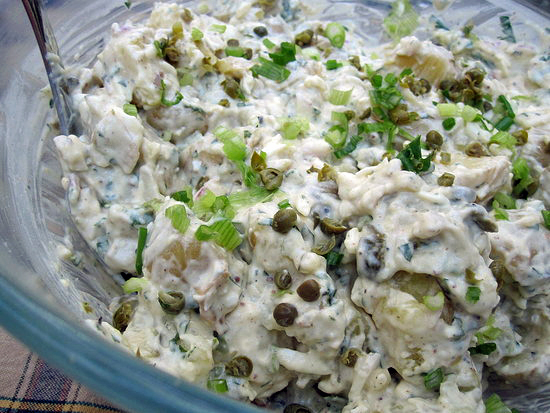 There are thousands of potato salad variations out there, but sometimes nothing beats good, old-fashioned classic potato salad. You know what kind I'm talking about: the potato salad that's coated in a creamy mayonnaise dressing and dotted with hard-boiled eggs.
Sure, you can pick it up at every grocery store and deli in America, but why not whip up a large batch of it at home? This recipe is straightforward: you boil some potatoes and toss them with a bunch of chopped veggies and a mayo-mustard sauce.
Although capers aren't a traditional ingredient, their salty, briny quality is welcomed in this salad. Prepare it a day in advance, so the potato salad has plenty of time to chill. For my favorite recipe, keep reading.