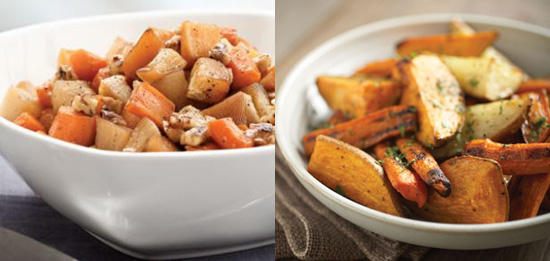 Root vegetables have taken, well, root for the time being — at least until days go back to being longer and sunnier. Since these healthy vegetables will be abound all Winter, why not get acquainted with cooking them in different ways?
Although they're delicious in lasagna, gratins, and hashes, the most straightforward preparation is to roast them (carrots, parsnips, rutabagas, potatoes, or any other related roots) and then serve them with light seasonings.
For an even more exciting assortment of flavors, experiment by offering your root vegetable medley two ways — one sweetened with an apple cider and sugar glaze, and the other made savory with the help of smoked wood chips. Decide which dish you like more when you keep on reading.