When you're feeling exhausted with no time to cook, takeout happens. Even if you're in a bind for time, there's no reason to let all your healthy day's work go to the wind with one bad binge. Here are 14 takeout tips to always keep in mind — regardless of what kind of cuisine you'll be enjoying!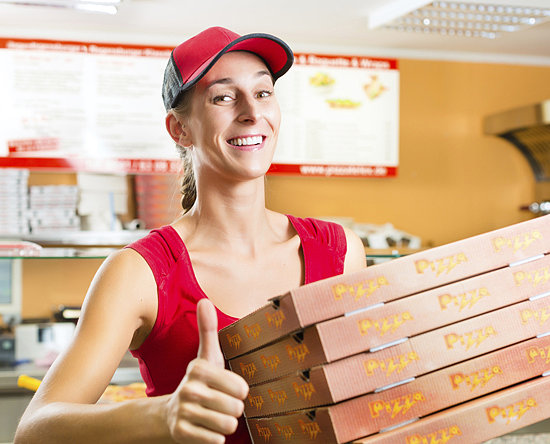 Think first: Don't call your takeout spot in a frenzied state. Come up with a well-thought order, and stick to the plan when the time comes to talk. This way you won't have buyer's remorse after ordering a huge pizza with all the fatty fixings.
Pass on the fried stuff: The rest of your meal will be delicious and filling; there's no need to overload on unhealthy starters. Crispy Chinese egg rolls and fried Indian samosas filled with veggies are fresh on their own, but all that oil changes the equation.
Order broth-based: Soups can be a healthy addition to your takeout night, but you've got to look at more than the name. For example, many Thai soups are filled to the brim with healthy produce, but they're also loaded in coconut milk — very high in saturated fat. Always ask and opt for a broth-based soup whenever possible.
Eat vegetarian for the night: Cutting calories with takeout food can be a laborious process. Even if you're not positive about every ingredient going into the mix, letting go of meat is an easy way to create a lighter dinner that offers all the flavors you're craving.
Choose whole wheat: Refined grains always manage to sneak into our day when we're not cooking at home. With all the healthy benefits that whole grains offer, making the shift to whole-wheat bread is a no-brainer.
Love lean meats: If you're craving something meaty, always order lean options. Instead of sausage, bacon, and ground beef, learn to love less-fatty options. Turkey, ham, and chicken-based plates are often lower in calories and saturated fat.
Always ask questions: You're not expected to be an expert on every type of cuisine. Ask plenty of questions. It may be uncomfortable for a moment, but you'll be proud of your willpower and initiative later.
Keep reading for seven more helpful takeout tips.