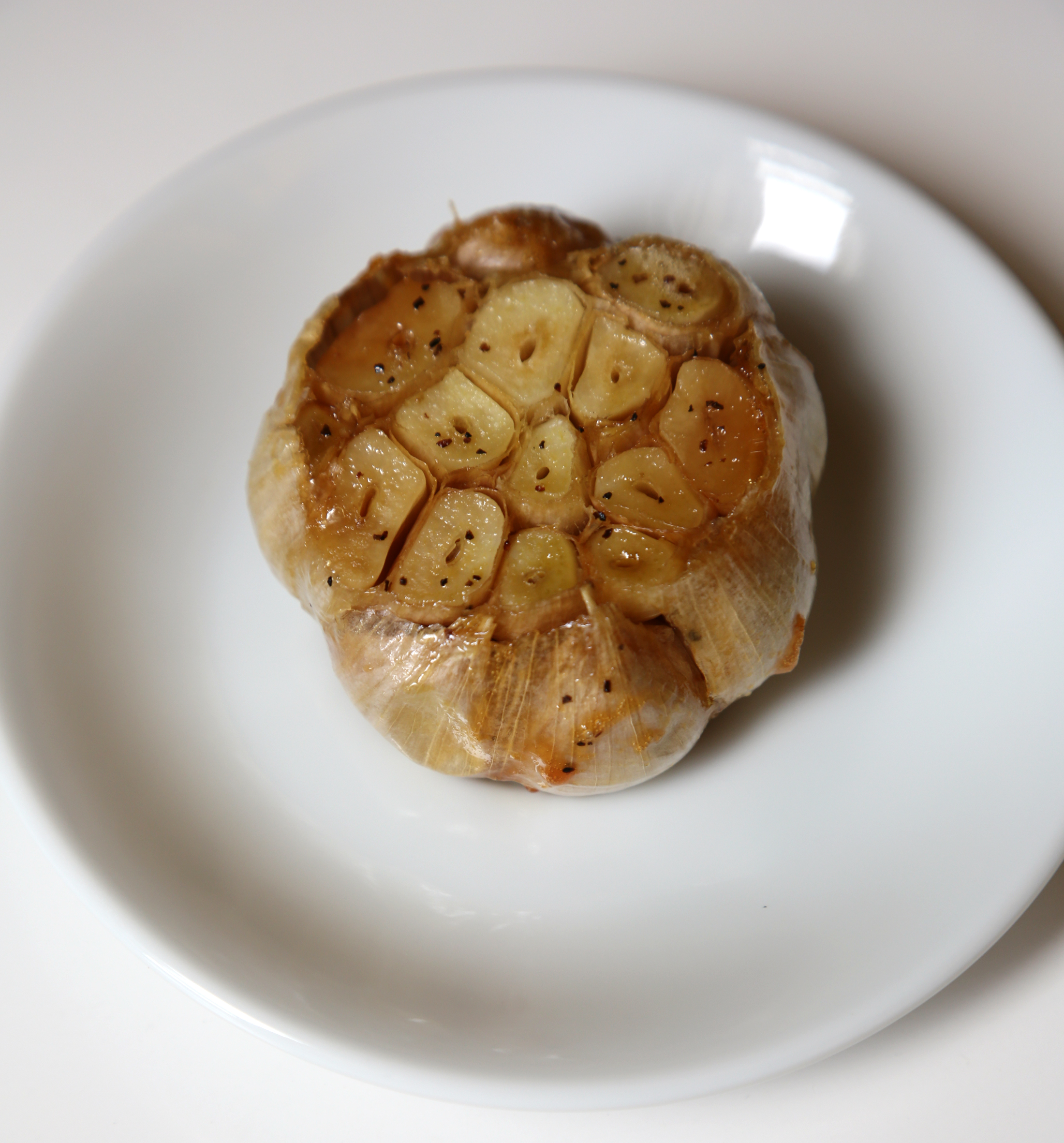 One of the world's most sublimely simple pleasures is roasted garlic. There's something so wonderful about the soft spreadable cloves that are sweet and slightly caramelized. I can't help but pop them out of the paper and into my mouth or slather them on French bread.
Roasted garlic is also a great flavor enhancer for all sorts of dishes from salad dressings to pasta sauces. Anytime I need a last minute appetizer, I'll roast a couple of heads of garlic, then throw them on a plate next to some bread, cheese, and olives. It totally fools people into thinking you've made something special. But really, the technique is so easy!
Watch this video to learn how to roast garlic, a culinary basic you'll use over and over again. Then, keep reading for the recipe.