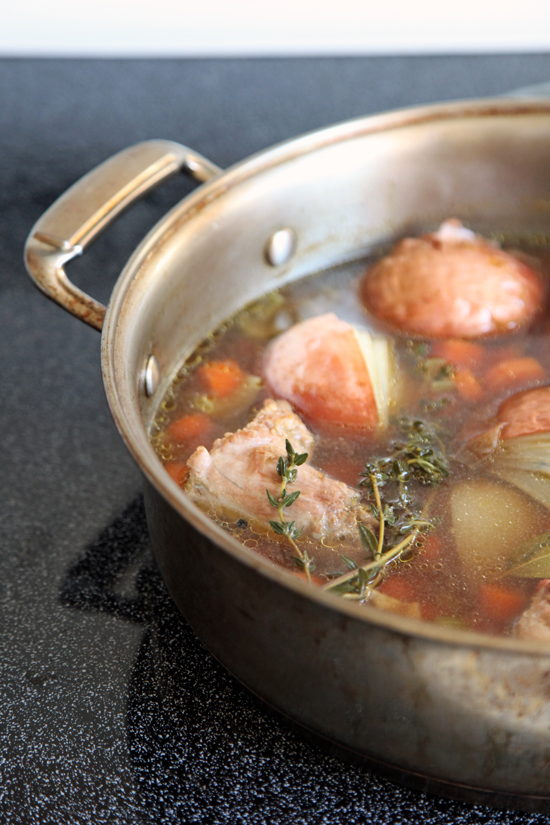 In past Thanksgivings, homemade turkey stock has been conspicuously absent from my kitchen game plan. Despite my usual insistence on
simmering up stock
for other applications, I never quite felt up to the task of making turkey stock. Perhaps I reasoned that it would take me away from the laundry list of other kitchen rituals involved with the big day, or maybe I was put off by my assumption that it required an excess of planning.
Either way, I've learned my lesson. It turns out that all it takes is a few minutes spent chopping, one or two absent-minded stirs of the pan, and less than an hour of unattended time for the requisite ingredients to make friends and mingle away on the stove. The result speaks for itself; never in my many
gravy
-devouring years have I tasted a batch that is as intensely turkey-flavored, complex, or as all-around delightful. It's more than worth the minimal effort in my book.