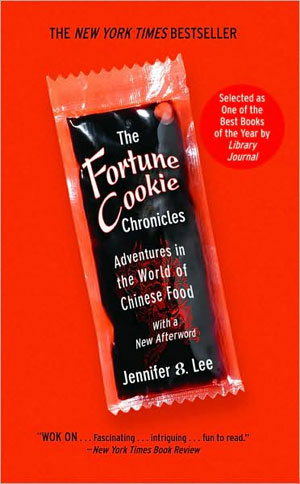 If you've ever cracked open a fortune cookie — and I bet you have — then see this book in your future. Far more satisfying than those sugary slips of paper,
The Fortune Cookie Chronicles
, by
New York Times
reporter Jennifer 8. Lee, explores the American obsession with Chinese food, from delightful trivia to dark realities.
Considering the US has more Chinese restaurants than McDonalds, Burger Kings, and Wendy's combined, it makes sense that the cuisine comes with a stir-fry of great stories. Lee begins her journey with the tale of how the Powerball lottery was once almost brought down by a set of lucky numbers printed in dozens of fortune cookies. She follows with fun facts about the origins of the cookies, as well as of chop suey and General Tso's chicken. But this book isn't as lighthearted as you might think