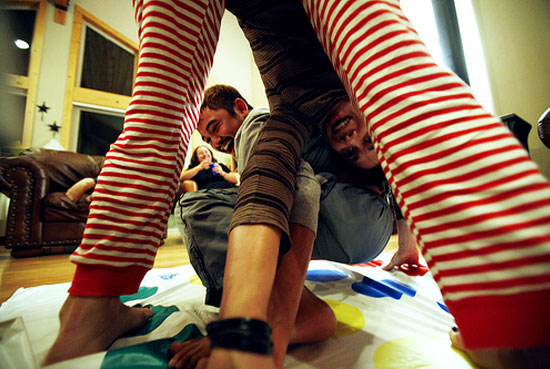 There's only one thing that can inspire the decorations at a
Twister Party
and that's polka dots! Not just any polka dots, but red, blue, yellow, and green ones. From the napkins to the plates to the flowers to the lights, the colors of the game's playing board will be used throughout the party.
The food
will be served family style on large platters and in shallow bowls, so everyone can help themselves at their own leisure. Likewise, a polka-dot pitcher will sit on the bar awaiting those thirsty for
a cocktail
.
Have you hosted a game night? How did you decorate?
Source: Flickr User mark sebastian