All that holiday gifting is only half the merriment of the holidays. The rest of it — in our opinion, at least! — comes from the joy of making and savoring special holiday treats that only come once a year.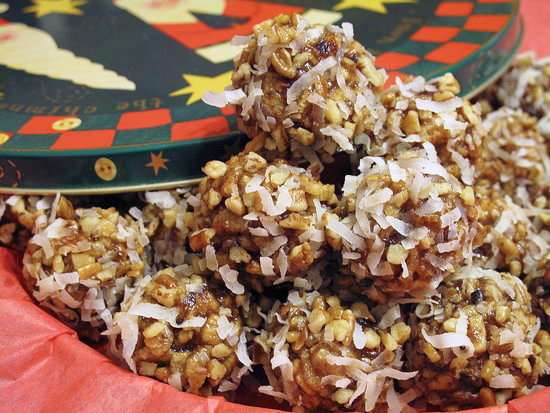 The minute Thanksgiving passed, we move on to dreaming about all the holiday dessert possibilities, and there are simply too many on our to-make list to name. From gingerbread cookies to peppermint patties, we'll be cooking up a storm, but one thing's for sure: it isn't the holidays without these no-bake date balls. We hope you'll give them a try and add to your holiday cookie rotation, too!
This year, we're also adding to our holiday baking traditions: we're taking part in Food Network's first-ever virtual cookie swap, where some of the web's best food destinations have gathered together to share their favorite cookie creations. See what the rest of our friends are swapping at this virtual cookie exchange when you read more.