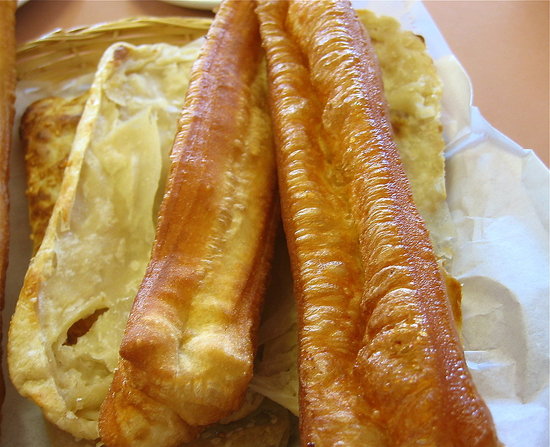 Earlier this week, a new study found that
different generations have distinct ideas of foods they consider to be comforting
. The same goes for various cultures. In Taiwan, this fried-bread-on-fried-bread sandwich, known as
sao bing you tiao
, isn't just a popular breakfast item — it's also considered the ultimate in
comfort food
.
You tiao
(literally, "oil sticks" which resemble long, savory doughnuts) are sandwiched between
sao bing
, a flaky, sesame seed flatbread. Together, the two make a craveworthy, if greasy sandwich with a carb content that rivals
Domino's Bread Bowl Pastas
. In Taiwan, they're favored with a great, big warm bowl of Chinese soymilk. Would you try one?