If you're trying to save on calories, fat, and cholesterol, then veggie burgers are the way to go. Since most of the ones you find in the freezer section tend to be pretty flavorless, whip up this recipe that will knock your veggie-burger-lovin' socks off.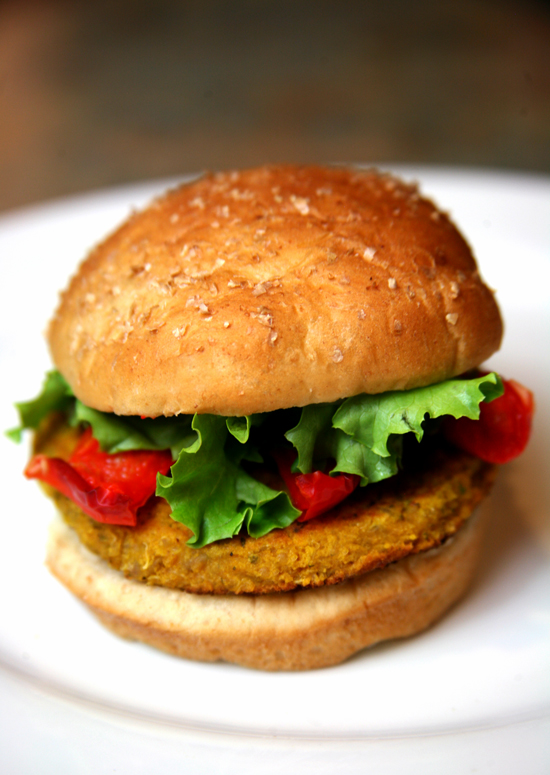 Completely vegan and easier to make than you think, they're flavored with baked sweet potato, cumin, and fresh parsley. Just whip up the mixture, heat up the patties, and they're ready to serve to impress your vegetarian and meat-eating friends alike.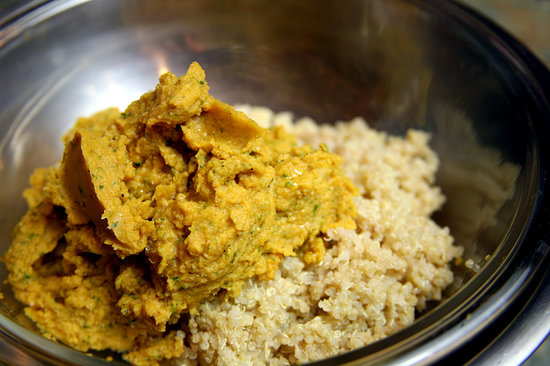 Keep reading to see this 200-calorie veggie burger recipe.