The best healthy foods are the ones that taste anything but good for you. Take these recipes for instance. We've got cookies, burgers, smoothies, and more — and all are made by sneakily adding in protein-packed beans!
Blueberry Banana Smoothie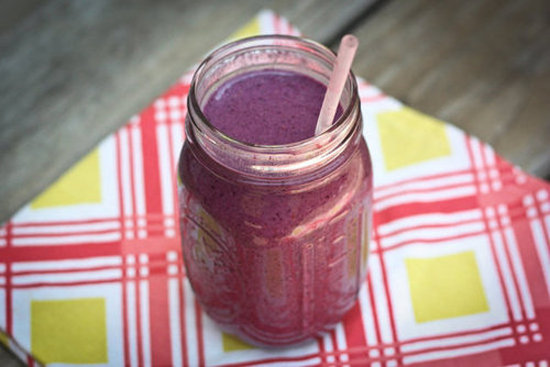 What's great about smoothies is that you can hide just about any healthy ingredient in your glass, and the sweetness of the fruit disguises the flavor. Try this protein-packed recipe (the beans add five grams of fiber and six grams of protein):
1 banana
1/2 cup blueberries
1/2 cup cannellini beans
6 oz. vanilla yogurt
Spicy Black Bean Hummus


While it's not a huge departure from the original recipe, there's no reason that chickpeas should be the only legumes invited to the hummus party. Get creative by substituting chickpeas with white or black beans, like in this recipe for a spicy black bean hummus. Compared to chickpeas, black beans offer more iron, potassium, magnesium, fiber, and vitamin B1.
Learn how to make a burger and cookie recipe after the break!