Creating the perfect black and tan can be hard. If you've never tried to make one, be sure to try it out at home first with no guests to serve. Once you have the technique down, you'll have no trouble trying to re-create this layered beverage for your friends.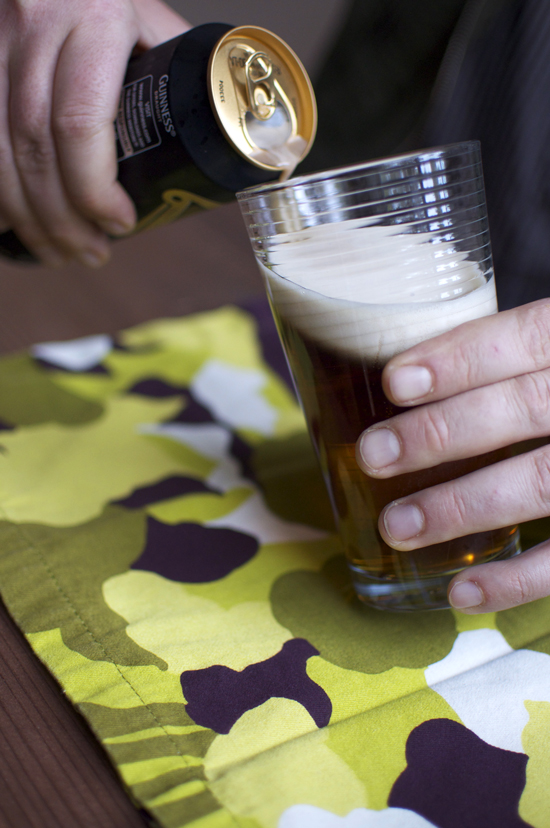 There are two different techniques to build the perfect black and tan; I recommend trying both out to see which works best for you.
Pull out your pint glass and slowly pour in the Bass by titling the glass to avoid too much foam. Once the glass is half full, open the Guinness and once again tilt the glass. With a steady hand, pour the Guinness down the side of the glass verrrry slowly.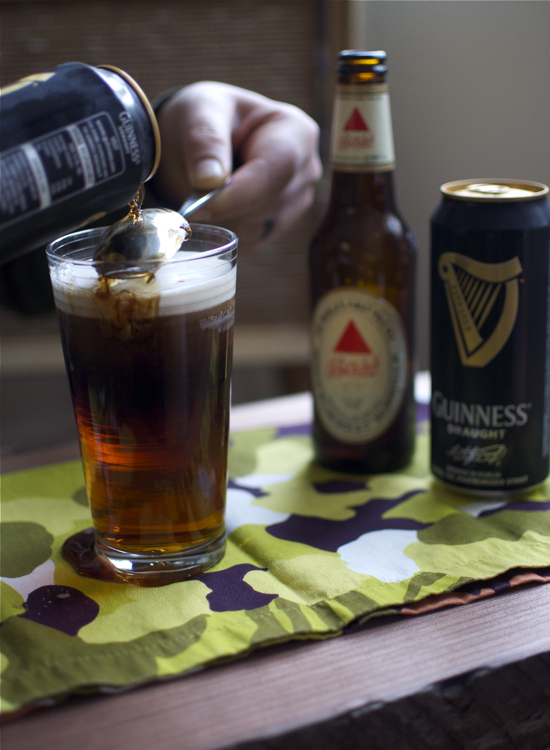 Another great technique is to pour the Bass into the glass with little to no foam, just like before. Hold a large spoon upside down over the glass and very slowly pour the Guinness over the back of it. Pouring Guinness over the back of a spoon slows the flow of the beer.
Voilà: two ways to pour the perfect black and tan. Still not sure you have it down? Just keep reading for more tips!