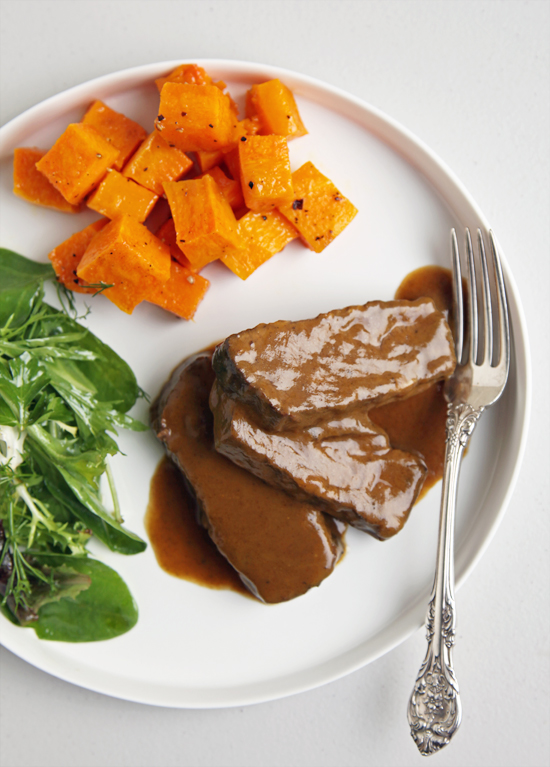 If you told me a few years back that I'd be turning to Gwyneth Paltrow — the then-macrobiotic queen — for culinary advice, I'd surely scoff. But today I'm doing just that (well, not asking her directly . . . although a girl can dream). Haters are always gonna hate, but if one can push skepticism aside, her recipes deliver and then some.
Handed down from her father's family (as many recipes from her charming cookbook are), this brisket is bound to be a classic on your family's table, thanks to its robust flavor, laissez-faire cooking method (low and slow braising), and a velvety sauce that begs to be sampled and sampled again from the pan.
What are you waiting for? Give this classic comfort food a shot.