Whip up an autumnal treat with this recipe for roasted broccolini that FitSugar reader Dara8182 shared in our Healthy Recipe community group.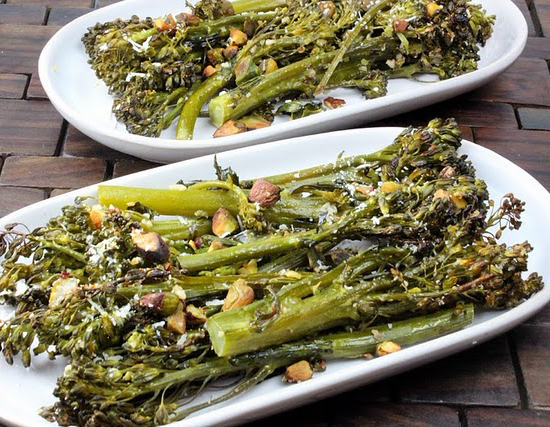 Yummy broccolini is fantastic when roasted with some pistachios. Sprinkle with parmesan and enjoy this incredible tasty and crunchy dish. Don't settle for boring veggies!
Learn more about this recipe after the break.