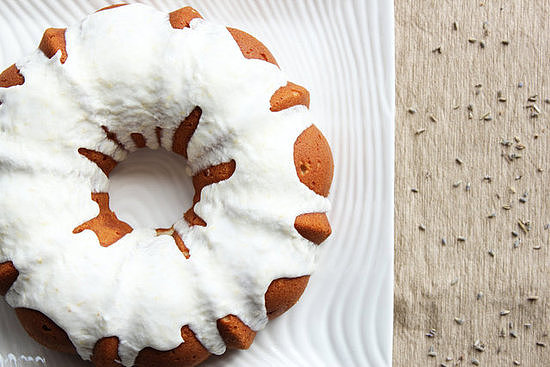 Eye-catching and almost sculptural, bundt cakes are a beauty to behold when unmolded from their pans unscathed. Unfortunately, if the correct precautions aren't taken, what makes these cakes so visually appealing — their intricate ridges and valleys — can be a downfall. Thankfully, with a little know-how, this problem becomes a nuisance of the past.
While we understand the appeal of a vintage bundt pan, generally these are best relegated as kitchen decor, as most are thin, don't promote heat evenly, and are less likely to unmold cleanly. Use these at your own risk, and take extra care with pan prep. Our favorite pan is sturdy and has a light-colored (for less-intense browning) nonstick coating for added insurance, though other options will work as well.
Brush the entire interior of the pan (get into those nooks and crannies!) with a thin coat of melted butter. To make sure you didn't miss a spot, examine the pan under a bright light, which will reflect off the butter's sheen and highlight any ungreased areas.